1 CLICK CONFERENCING ON THE GO
Chorus Call New Zealand's 1 Click Conferencing uses QR codes to deliver a fast, seamless and secure way to host a conference call from any mobile device.
Simple, 1 Click Conferencing
Chorus Call New Zealand uses QR codes to deliver 1 Click Conferencing at the touch of a button. Scan your personal Chorus Call QR code, which includes our Toll-Free number, and your personal Host Passcode.
Use 24hrs a day, 7 days a week, 365 days a year.
A QR code (Quick Response code) is a mini barcode that allows data to be instantly transmitted to your smart phone.
Simply download a QR scanner app to get started.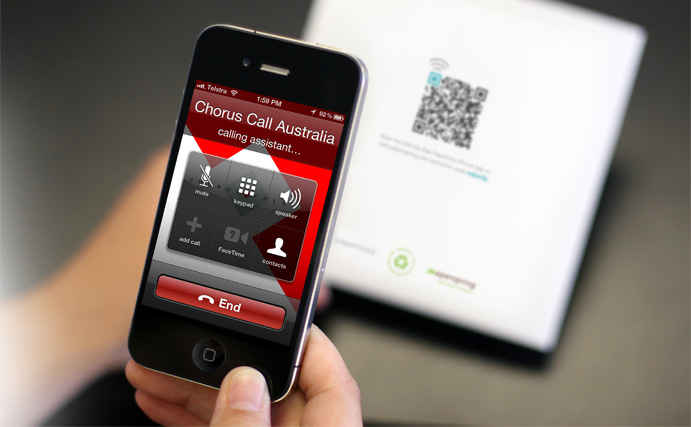 SECURITY: The QR code contained in your Unassisted Teleconferencing account email contains your host Passcode and will allow anyone scanning the QR code to enter your conferencing account as a host. Similar to an ATM pin number, this code and your host Passcode should be kept secure to ensure you do not receive fraudulent charges.