Chorus Call New Zealand provides a single point of contact for all conferencing and collaboration products, service and support across New Zealand and Australia.
The Chorus Call network global corporation was founded over 40 years ago by our Chairman Dr. Giorgio Coraluppi.
Chorus Call is the global leader in the development and deployment of audio, video and web conferencing bridges. From design and construction to delivery and support our technology is used around the world by telecommunications carriers and conferencing service providers.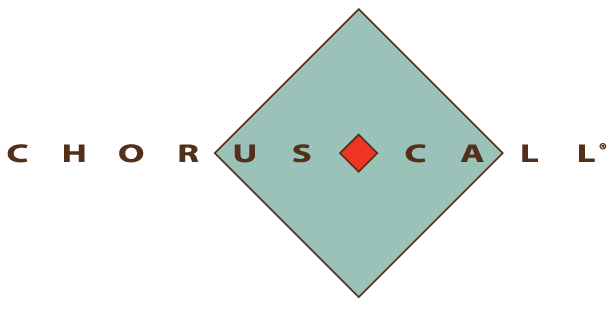 2003
2004
2007
2009
2011
2014
The Future…
Chorus Call Australia (CCA) was launched in Brisbane in 2003 by Stephen Walker and Morley Foster. Both had significant and direct experience in running conferencing services for the country's largest service provider at the time, Telstra.
Constrained by Telstra's inability to meet individual customer's needs, Chorus Call was set with a philosophy of providing specialist conferencing and communications services with a solutions and value focus.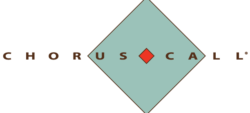 In 2004, Chorus Call Australia formed a partnership with Chorus Call Inc based in Pittsburgh, USA.
This provided Chorus Call Australia with the scale and resources to provide a virtually unlimited capacity to our customers and access to our, now sister company, Compunetix.
Compunetix is the world's premier supplier of conferencing hardware and bridging equipment.
This new relationship allowed Chorus Call Australia to have access to unique solutions unavailable anywhere else in the Australian market.
In 2007, Chorus Call Australia expanded into the video bridging market.
Now focused on a complete conferencing and communications product offering, Chorus Call Australia provides video bridging on IP and ISDN to many organisations around South East Asia.
In 2009, Chorus Call Australia opened an office in Sydney to provide our growing customer base with dedicated account management from our Sydney location.
In 2011, Chorus Call Australia opened an office in Perth to provide our growing customer base with dedicated account management from our Perth location.
In 2014, we opened an office in New Zealand to better serve and support our NZ clients.
Account management is now handled from our Auckland location.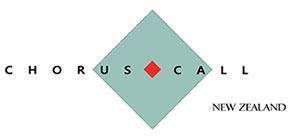 Chorus Call Australia believes there is a gap in the conferencing and communications services market. With automated only service providers rushing to the cost and service bottom and large Telco's unable to meet changing customer needs. Chorus Call is uniquely positioned to provide customised solutions as well as integrate different conferencing solutions for different aspects of an organisation. From 600 people on an investor relations call to a video room hire in Milan, through to day to day team meeting using the phone or video, Chorus Call is the provider of choice when you want it done right..
Strong and Robust International Backbone with focus on delivering locally based services to New Zealand and Australian companies.
Established in 2003, Chorus Call has quickly become the conferencing provider of choice with Australian organisations. By offering a complete suite of conferencing products being focused on the delivery of these products, we are proudly the best in our chosen market.
Our services are local
Our services are delivered by our customer services centre in Brisbane Qld. Our service and technical support is local and focused on the Australian and New Zealand market.
We specialise in conferencing services
As a specialist provider of conferencing services we have multiple telecommunication carriers and hardware suppliers.
We use in-house systems
Our systems are all in-house and we support them with sharp SLA's. This gives us the advantage.
We are partnered with the best in the industry
Our ownership structure is divided between staff and our overseas partners including the world's premiere producer of conferencing equipment.
This gives us direct access to the latest innovations, the best support and knowledge in the industry.
We provide premium support
We offer 24/7 support and our operations staff are second to none. Our operations are locally based and highly trained professionals who focus on connecting and service provision to conferencing clients.
Conferencing is not one of many products they support; it is THE product they support.
We maintain long term account management
Our account management is focused on being local. They are focused on delivering conferencing services that meet your organisations needs and maintaining that relationship for years to come.
We don't sell a widget and move on; we manage a service and relationship, to fit your evolving requirements.