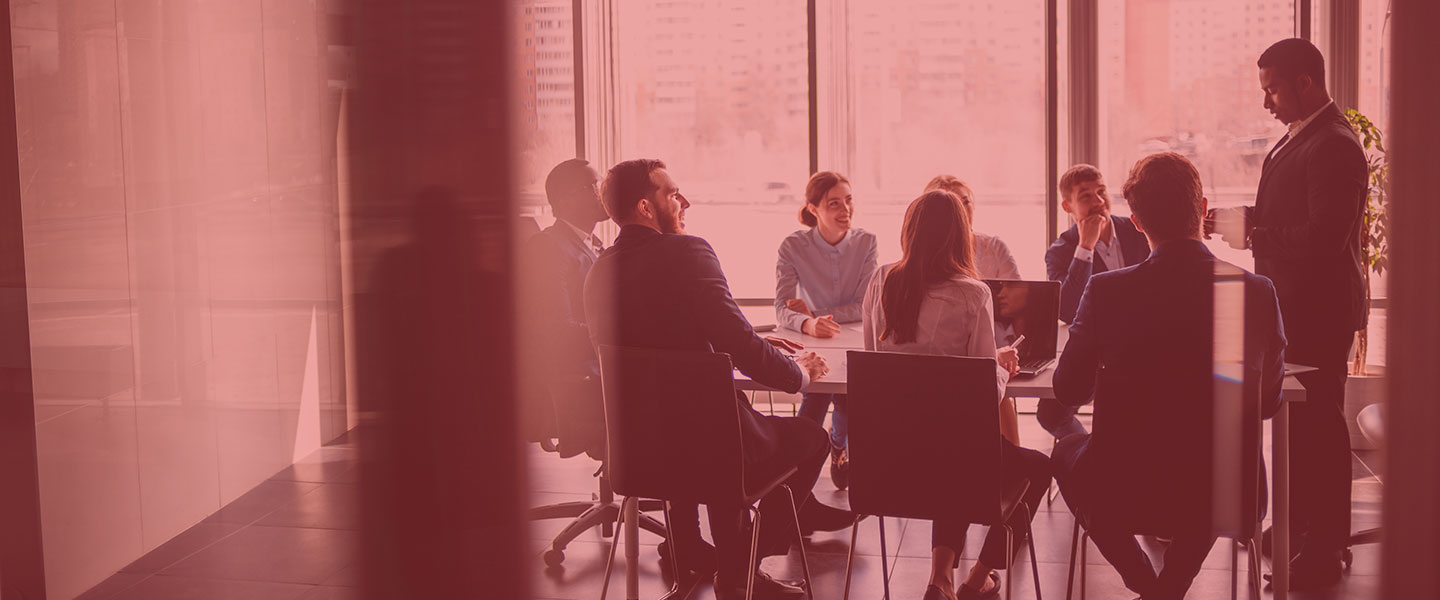 Polycom - Enterprise-Grade Video
Conferencing Solutions
Video Conferencing
Innovative Skype for Business Solutions
Polycom offers premium, enterprise-grade video conferencing, voice and collaboration solutions, complete with a tight integration with Skype for Business.
With the RealPresence Group Series certified for Skype for Business and the MSR Series being the next generation Skype Room Systems, Polycom brings the familiar Skype for Business experience into the meeting room, enhanced by Polycom's famous high quality audio and video.
get pricing
14 day free trial
AMAZING AUDIO AND
VIDEO QUALITY
CERTIFIED SKYPE FOR BUSINESS SOLUTIONS
BUILT-IN MCU WITH MULTIPOINT LICENSES
POWERFUL CAMERA & MICROPHONE OPTIONS

Best in Class Video Solutions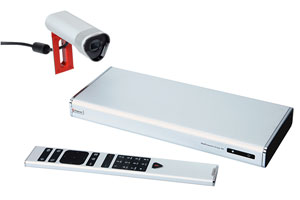 POLYCOM REALPRESENCE GROUP 310
Ideal for small spaces, the Polycom RealPresence Group 310 suports 180p60 video resolution & content sharing, with support for one display.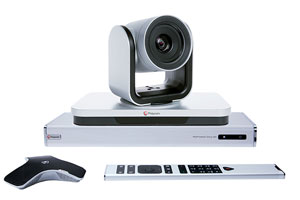 POLYCOM REALPRESENCE GROUP 500
Perfect for the conference room, the RealPresence Group 500 offers flexible camera options and supports dual monitors.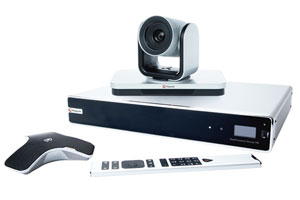 POLYCOM REALPRESENCE GROUP 700
When you need extreme performance and flexibility, the Group 700 delivers. Designed for use in large auditoriums and training rooms.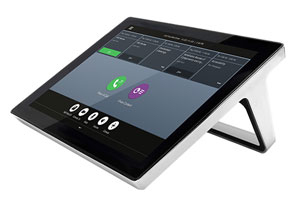 POLYCOM REALPRESENCE TOUCH
Video calling at the touch of a button. The Polycom RealPresence Touch takes the frustration out of making video calls from the meeting room.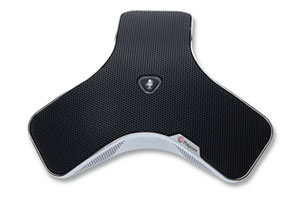 POLYCOM MICROPHONE
ARRAY
A powerful microphone for meeting spaces and conference rooms, the Polycom Microphone Array features powerful 360-degree coverage.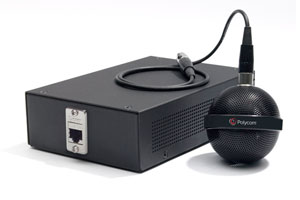 POLYCOM CEILING
MICROPHONE
The Polycom Ceiling Microphone Array produces unrivaled 360-degree voice pickup and Polycom StereoSurround audio.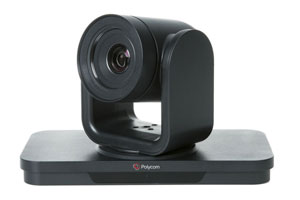 POLYCOM EAGLE EYE CAMERAS
The Polycom EagleEye series of cameras produce exceptional high definition video with crisp colours and sharp focus.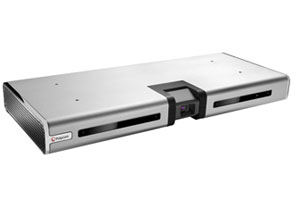 POLYCOM EAGLE EYE PRODUCER
Using the latest facial recognition & speaker tracking technology, the Polycom EagleEye Producer seamlessly captures your meetings.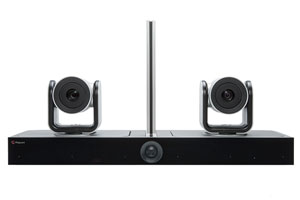 POLYCOM EAGLE EYE DIRECTOR II
Get ready for your close up with the only smart camera that makes every video conference a true face-to-face experience.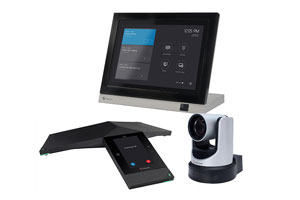 POLYCOM
MSR SERIES
Introducing the next generation Skype for Business room system. The Polycom MSR series enhances the Skype experience in your meeting rooms.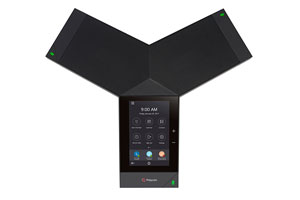 POLYCOM TRIO
8500
Certified for Skype for Business, the Polycom Trio 8500 takes conferencing to the next level with the industry's most advanced audio quality and acoustic clarity.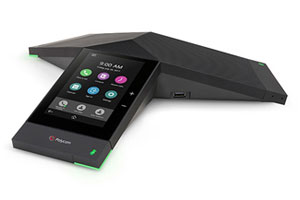 POLYCOM TRIO
8800
The Polycom Trio 8800 is a Skype for Business certified conference phone for large conference rooms. With NoiseBlock, ambient noise is reduced so everyone is heard clearly.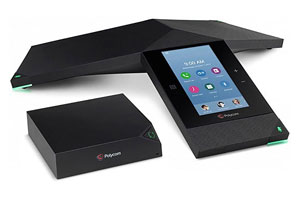 POLYCOM TRIO
8800 VISUAL+
Turn your audio calls into video meetings without breaking the bank. The Visual+ USB compression camera pairs with your Polycom Trio conference phone to deliver HD 1080p video.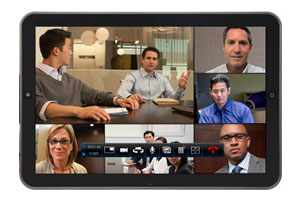 THE POLYCOM
APP
Polycom RealPresence Desktop extends video communications beyond the typical conference room setting. Experience quality HD video conferencing on PC, Mac or Mobile.